Inventing the 20th Century
by Stephen van Dulken
Inventing the 20th Century highlights 100 inventions from the past century from the photocopier to the Slinky. Many of these inventions have radically changed the world and our daily lives. Each invention is illustrated and presented with a brief history of its patent together with often entertaining excerpts from the original. While fun to read, this book also challenges the reader and inspires thought about the impact of technology on our common future. Inventing the 20th Century reveals how many of the most basic aspects of our material existence have been revolutionized through these objects.
Order this book from amazon.com

About the Author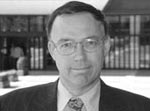 The author of numerous books on the history of patents, Stephen Van Dulken is an expert curator in the Patents Information Service of The British Library. Inventing the 19th Century, chronicles the remarkable technological achievements of the Victorian Age while Inventing the 20th Century (with Andrew Phillips), highlights 100 inventions from the past century. Stephen van Dulken guides researchers to use patents as a source of historical information for the development of science and technology.