American Raj: America and the Muslim World
by Eric Margolis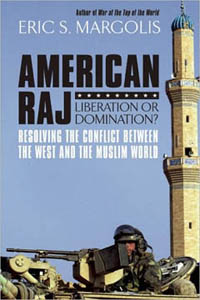 The gulf between the Moslem world and Western interests and has served to fuel endless discussion across the globe. Each new confrontation or peace initiative is accompanied in short order by a plethora of criticism, punditry, and paranoia that serves mainly to widen the differences between two cultures and to dampen all aspirations for building greater understanding between the peoples most affected.
American Raj: Liberation or Domination? appeals to both communities with an in-depth look at the causes of mistrust that exist between the West and Moslem nations, and finds some rare optimism for improving relations between them. Centuries of human contact have left behind a legacy of conflict and cultural domination that remains deeply ingrained in popular consciousness. Despite so many shared values that exist between the two communities, a continuation of this legacy has come to be seen as inevitable.
Margolis writes from the perspective of individuals on both sides of the divide whose ideas about each other are guided less by personal experience than by the cultural environments in which they live. American Raj is a story that is both comprehensive in scope, yet very accessible to readers who want to learn more about the challenges faced by two cultures and the opportunities for better relations that are open to them.
He combines an extensively researched historical context with the human dimensions of conflicts that have arisen within our own lifespan, and guides the reader through the complex web of events that have led to the present day. As a journalist with many years of experience in the regions covered, Margolis transforms a topic that is often confusing to the ordinary reader into a meaningful journey through one of the most compelling issues of our time.
Order this book from amazon.com

About the Author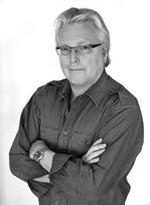 Eric Margolis is a syndicated columnist, writing for the Toronto Sun Media Group. He is Contributing Foreign Editor of the Toronto Sun newspapers and a syndicated columnist whose articles have been published in The New York Times, The Wall Street Journal, and the Los Angeles Times. He has appeared on Good Morning America, CBS News, CNN, ABC and WNET. Eric's syndicated column: Foreign Correspondent is a twice-weekly commentary on world affairs.